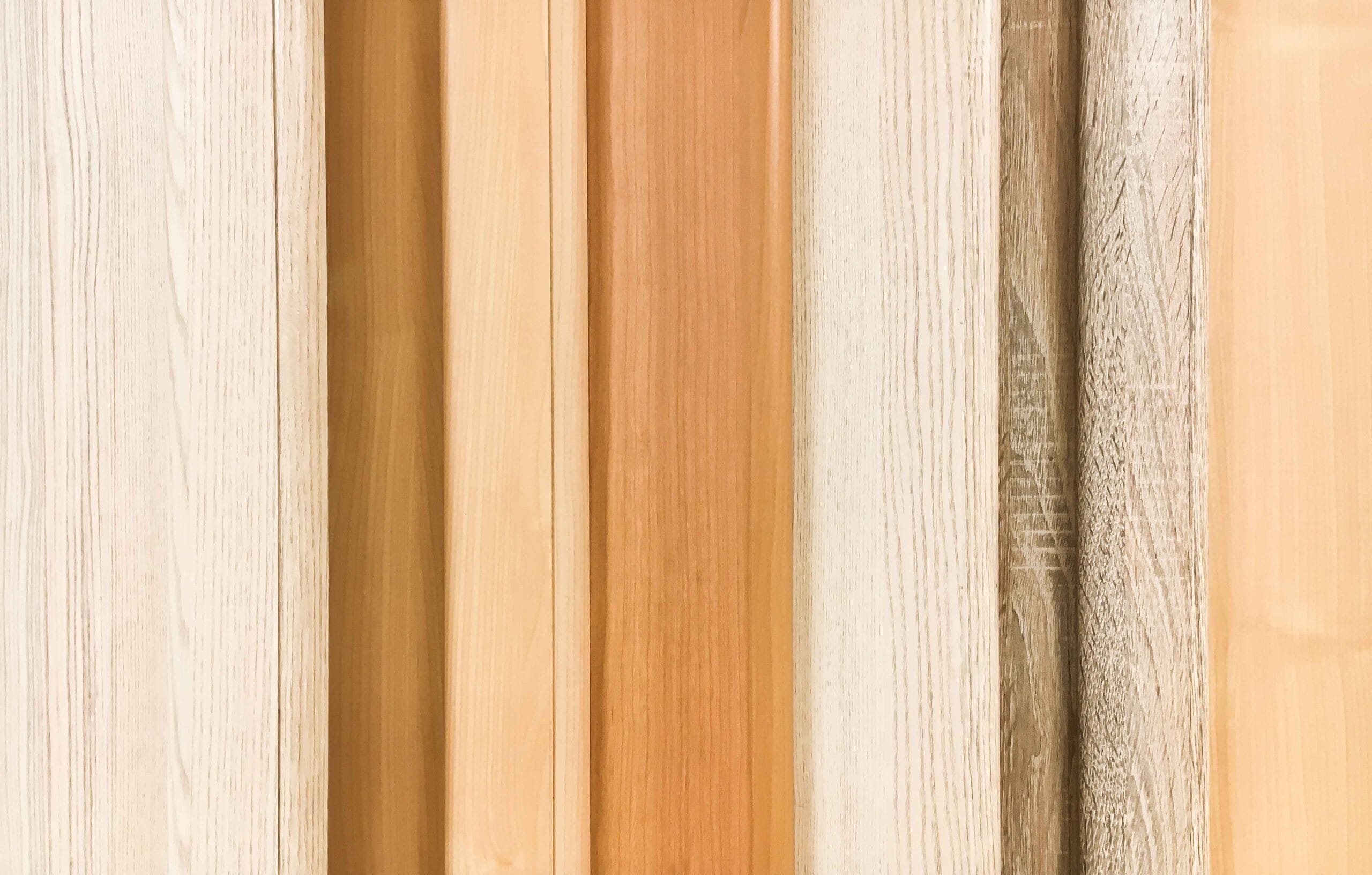 At Boiseries Algonquin, we offer many different types of wood, each with its own advantages and properties. How do you choose the right wood species for your project? To help you see more clearly, here are our different species and their characteristics.

Maple

A medium-heavy hardwood with a fine, uniform texture, maple is known for its strength and durability.
Thanks to its slightly wavy grain and its fine and uniform texture, it is sensitive to temperature variations. It is therefore not recommended to install a heat source near maple products.
Maple is a wood that can be cut and glued easily. It is also resistant to abrasion and wear, making it perfect for everyday use!
See the stair Treads
Cherry

A hardwood appreciated for its warm, rich colour and smooth texture, cherry has an aesthetic appeal that cabinetmakers particularly cherish. Its distinctive reddish-brown hue darkens over time, giving it a deep, rich look.
Strong, durable and wear-resistant, this wood species is less likely to dent or scratch than softer woods like pine.
Cherry is relatively easy to work with and can be carved, sanded and stained to create intricate patterns and finishes. Imagination and creativity are welcome!
Yellow Birch

A subtle and durable long-grained wood, birch can be tastefully combined with other materials. Its elegant look confers comfortable and personal appeal.
It is a medium-hard wood with a light brown tinge, beautiful grain and high value. This is one of the reasons why it is especially prized by cabinetmakers who use it mainly to create quality interior designs and stylish, high-end furniture.
See the wood mouldings
Pine

Pine is a soft, lightweight wood that is easy to work with and offers a natural, rustic and warm feel.
It is one of the most affordable types of wood available on the market. It can be cut, drilled, sanded and shaped easily. Various finishing techniques can be applied with pine, which also comes in many colours.
Known for its capacity to accept stains and paint, it is an all-purpose wood at a low price!
See the Interior wood stain application techniques

Poplar

A hard, light and versatile wood, poplar features a good strength-to-weight ratio. It is relatively flexible, a characteristic that allows it to be bent or shaped without breaking.
It is also a stable wood, which means it does not shrink or warp significantly due to changes in moisture content.
Easy to work with, it can be painted and stained effortlessly, or can be treated to present different finishes.
Its affordability makes it an attractive choice for construction projects where costs must be closely monitored.

Oak
A hard, strong and durable wood, oak exhibits a distinct grain pattern. Boiseries Algonquin used to offer only red oak products, but now we also offer white oak products! This may be a great option for you, especially if you want a wood that is even stronger and more durable than red oak.
White oak is exceptionally durable and can withstand knocks and other accidental impacts. Paler and more yellow than red oak (which tends toward reddish brown with a pink tinge), white oak exhibits a smooth surface without pronounced grain, which appeals greatly to those who appreciate visual uniformity and a mellow ambiance.
You already know a little about the wood species we work with, now find out more by contacting us!
See the posts
Contact us for personalized advice or drop by our showroom.