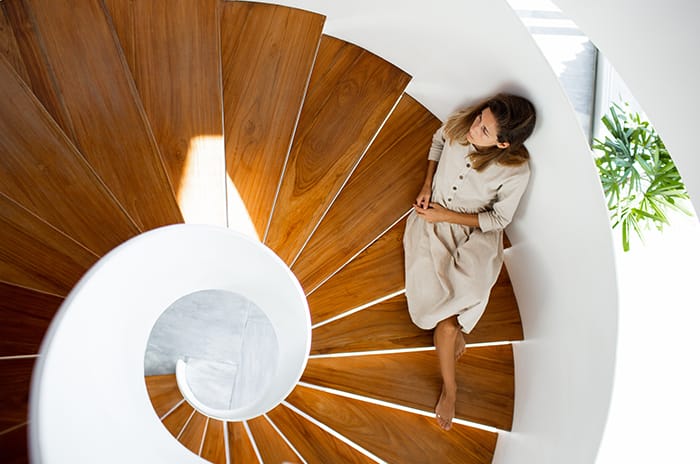 Designing an interior staircase based on your needs and décor style
Interior staircases were once purely functional, but in time, they became an architectural element, adding style and grace to interiors. More than just ornamental, an interior staircase serves as the focal point of a house. With possibilities rising in the last years, a broader range of products is now available in an increasing variety of materials.
With that in mind, Boiseries Algonquin expanded a complete line of interior staircase components to fit any design style or budget. Wood stairs come in different species and can be arranged with your personal choice of décor as we now sell pre-finished staircases.
A Large Selection of Bannister Styles
Whether you prefer the warmth of wood or the contemporary feel of metal bannisters and glass railings, we carry a huge selection of bannisters for you to choose from. Our stairway railings come in an array of styles ranging from traditional wood railings to cast iron railings, and in a wide assortment of colours and models constantly renewed by our suppliers. The same trend also applies to stair posts. Now more than ever, they are available in a vast array of options. While wood posts are still popular, metal posts are becoming more attractive to consumers looking to add a modern touch to their décor.
A Wide Variety of Interior Staircase Models
Our priority is to ensure our selection of products evolves in line with the latest developments in our field by offering an exclusive variety of staircase models at highly competitive prices. We also offer personalized consulting services, guiding customers throughout the process, from design and finish phases to the installation.